Social media users praises Toyin Lawani's son, Tenor for cautioning her against indecent dressing (Video)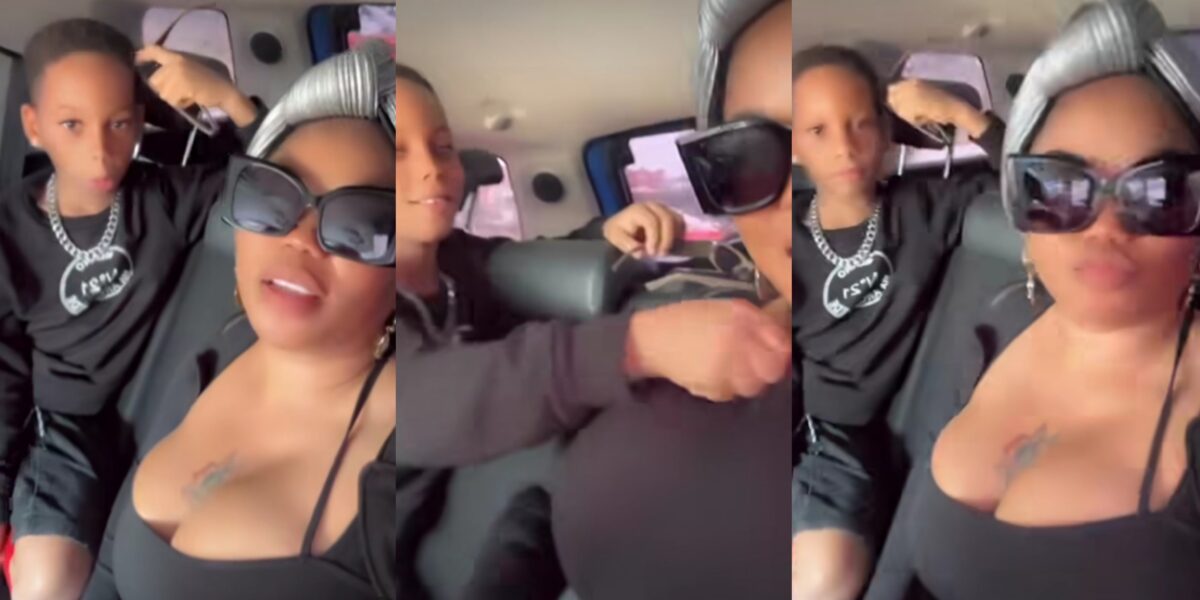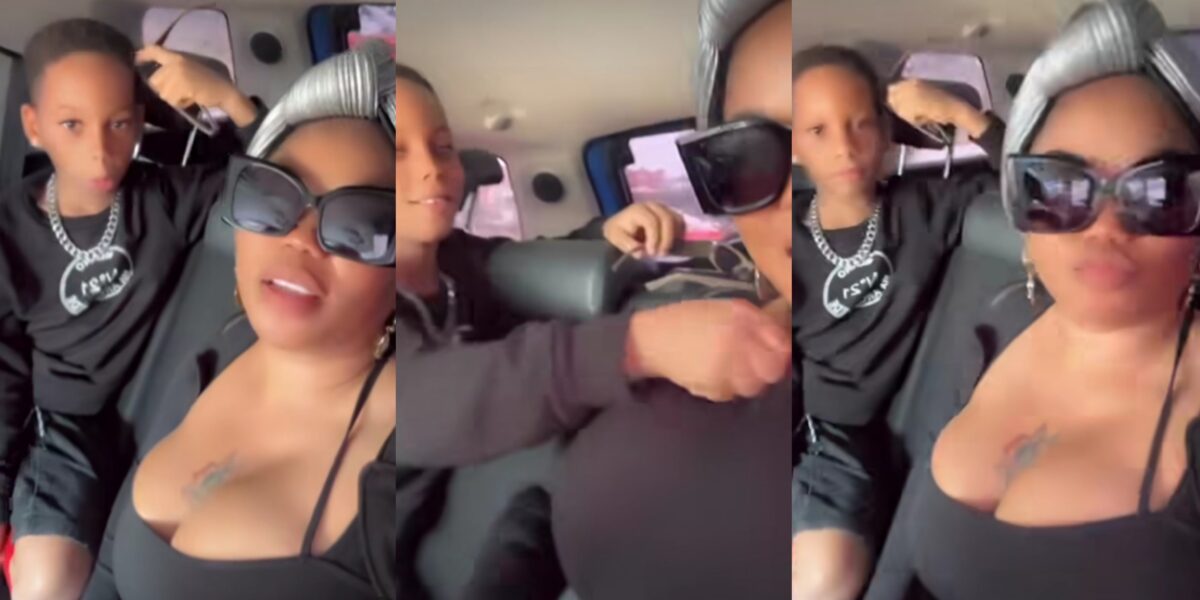 The son of celebrity stylist and fashion designer, Toyin Lawani, Tenor has received praises from netizens for schooling his mother against indecent dressing.
The mother of three had left her son displeased as she showed off her cleavage.
The 9-year-old, who was displeased with her dressing, had pleaded with her to cover her cleavage.
In a video she posted on her Instagram page, Tenor was seen drawing his mother's top as he begged her to cover her cleavage.
Video below….
See their conversation below,
Tenor: Stop
Toyin Lawani: Stop what?
Tenor: Stop putting your cloth down
Toyin Lawani: Egbami oo Tenor let me show my cleavage in peace
She added: I should stop is it your own, is anything wrong with it
Tenor: Yes
Captioning the post, Toyin Lawani noted how her husband wasn't complaining about her dressing.
"See this guy o.
Even the owner of Breast @segun_wealth is not complaining. What's your own".
Taking to her comment section, many heaped praises on Tenor.
One Kas beats wrote, "You can tell at his age he's going to be a great man. Well done, the young prince
One Floker wrote, "Pastor Tenor. Thank you for protecting mummy from children of the world
One Bintubibi wrote, "Good boy tenor. Protecting his mom
One Deji Law wrote, "That's a total shame. Love the boi, your mama don't know say na bad thing
One Taylalenz wrote, "Tenor is a good boy well train
One Omah Leeautos wrote, "The very well-mannered young man
One Lati Eyituntun wrote, "Tenor between your turban is giving".