"Let me rest for now, my speech will come later" – Actress Patience Ozokwo emotional as she receives AMVCA Merit Award (Video)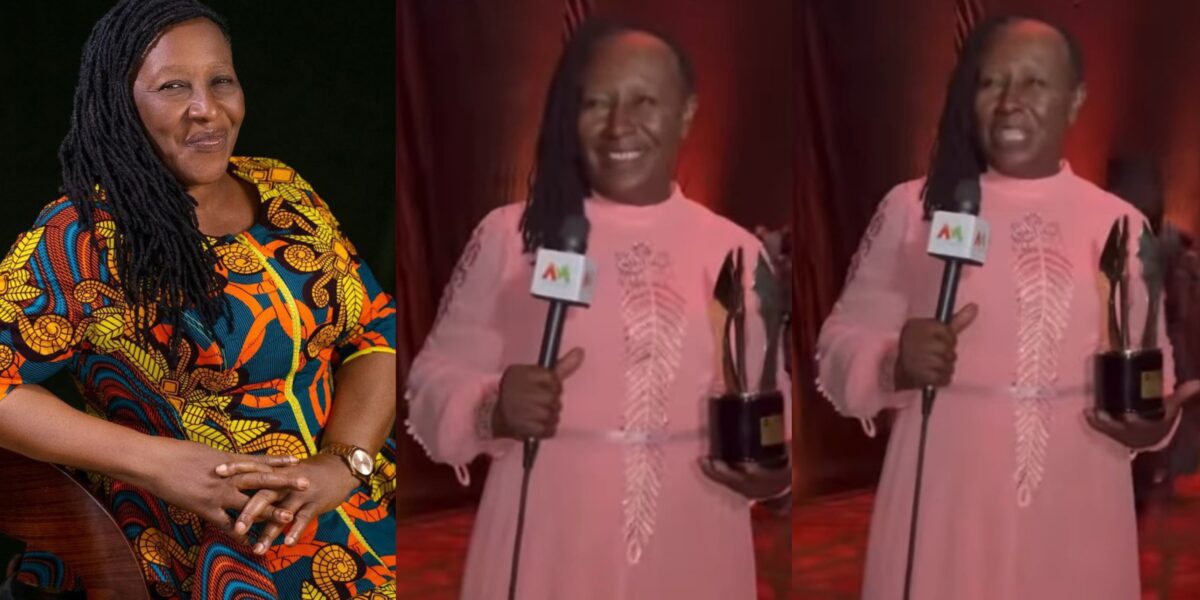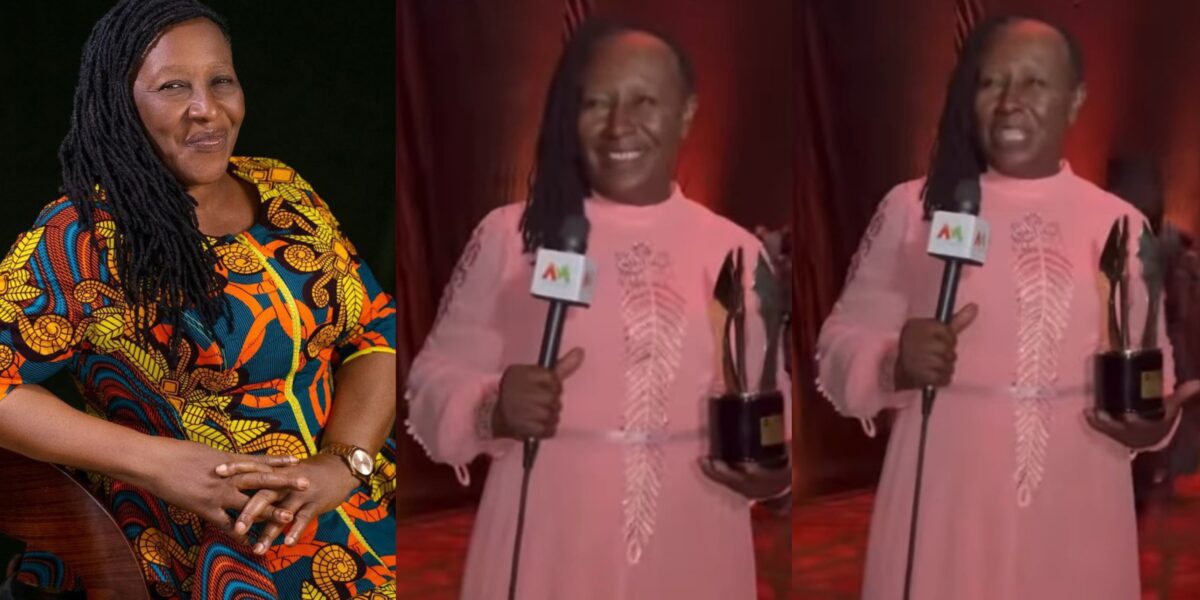 It was all tears of joy for Nollywood actress, Patience Ozokwo at the just concluded AMVCA.
The veteran actress had received the esteemed Industry Merit Award, which had caught her off guard.
In her speech, Patience revealed how she was cajoled by Charles Inojie to grace the occasion, unaware that she was an awardee of the night.
Taking to Instagram, Patience promised to pen an appreciation post to all but for now, she has to recover from the shock of the award.
"A few hours ago telling my daughter I might not make it to Lagos because my flight from Benin was canceled and the last flight out of Asaba was delayed.
I had to attend a family wedding in the East Friday and barely made it back to Lagos.
Thanks @charlesinojie for encouraging me to come.
Let me rest for now. My speech with come later".
Post below…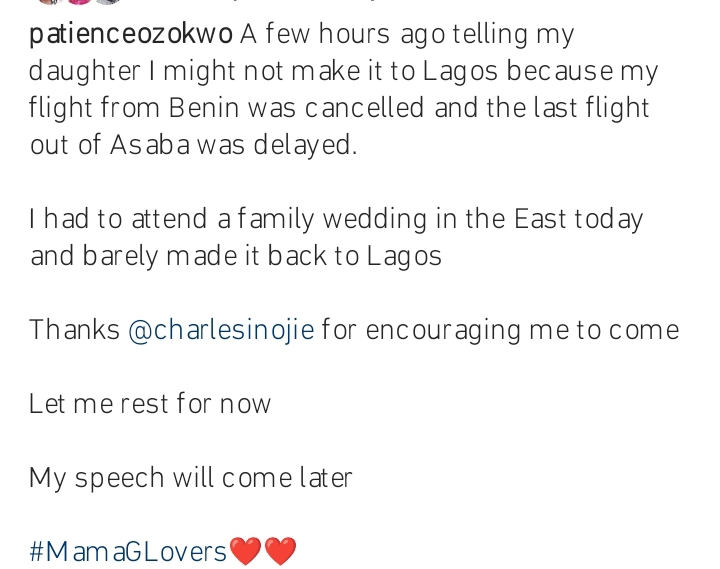 Video below….