Kiriku reveals his family after a lady called him out for abandoning them, says they're his only family (Photo)
After being publicly criticized recently by a young lady for allegedly abandoning his real family, well-known Nigerian skitmaker Kiriku has responded.
Recall that a while ago, a lady who identified herself as Kiriku's sister publicly came out to criticize him, claiming that the young comic had abandoned them entirely. A few hours after discovering the video, Kiriku swiftly took to his own Instagram profile to urge the public to dismiss it.
Additionally, he shared a vintage photo of himself with his parents, brothers, and other family members along with the remark, "If you like believe everything you see for TikTok, Na the only family wey I get be this." Skitmaker, the talented said.
Photo below…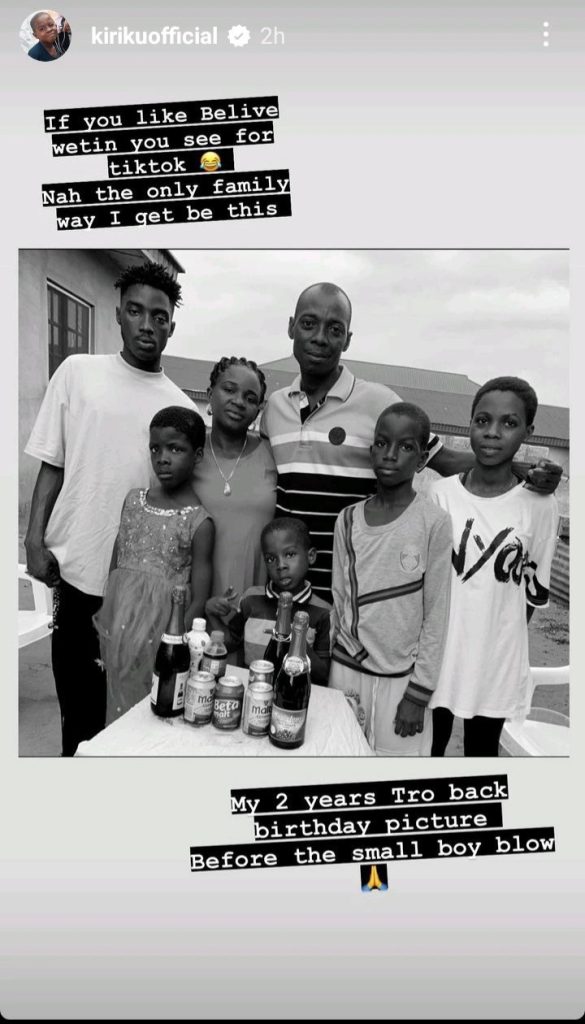 Ever since he released the statement showing picture of him and his family, many netizens have reacted to it across different social media platforms.