"If one doesn't tell a guy about her feelings, how is the guy supposed to know?" – Singer, Ugoccie asks women, issues strong advise
Nigerian singer, Ugochi Anosike, popularly known as Ugoccie, has reassured ladies that there is nothing wrong with making advances at men.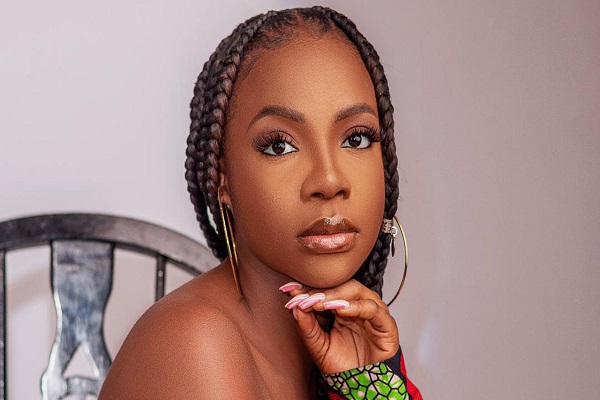 Ugoccie shared this during an interview while recalling how she once asked a guy out and he agreed to date her.
According to her, the relationship worked out well for the period they were together.
In her words:
"I have told someone that I liked him before. I told him because most of the time people have this notion that if a lady walks up to someone and says she likes him, she is cheap. If one doesn't tell a guy about his feelings, how is the guy supposed to know?
It is always in the place of a man to make approaches. I feel every lady should walk up to a guy and express her feelings. If any guy turns me down, it is fine, at least I tried. I once asked out a guy who did not say no and the relationship worked. However, the guy and I are no longer together."
It is widely believed that whenever a lady approaches a man and tells him how she feels about him romantically, then such lady is cheap. Most people believe that it is only right for men to approach and woo women. Anything short of this is awkward and does not seem right in the eyes of the society.
These days, many women don't see anything wrong with wooing a guy they fancy. These women believe that there's no point in wasting time while waiting for the man to make the first move.
Some guys are extremely shy when it comes to approaching a woman so if such a woman knows she likes the guy, she takes the initiative and asks him out first. It doesn't matter if she's turned down or mocked, what matters is that she took a bold step.