Fans react after Peter Okoye jumps off stage to kiss a female fan (Video)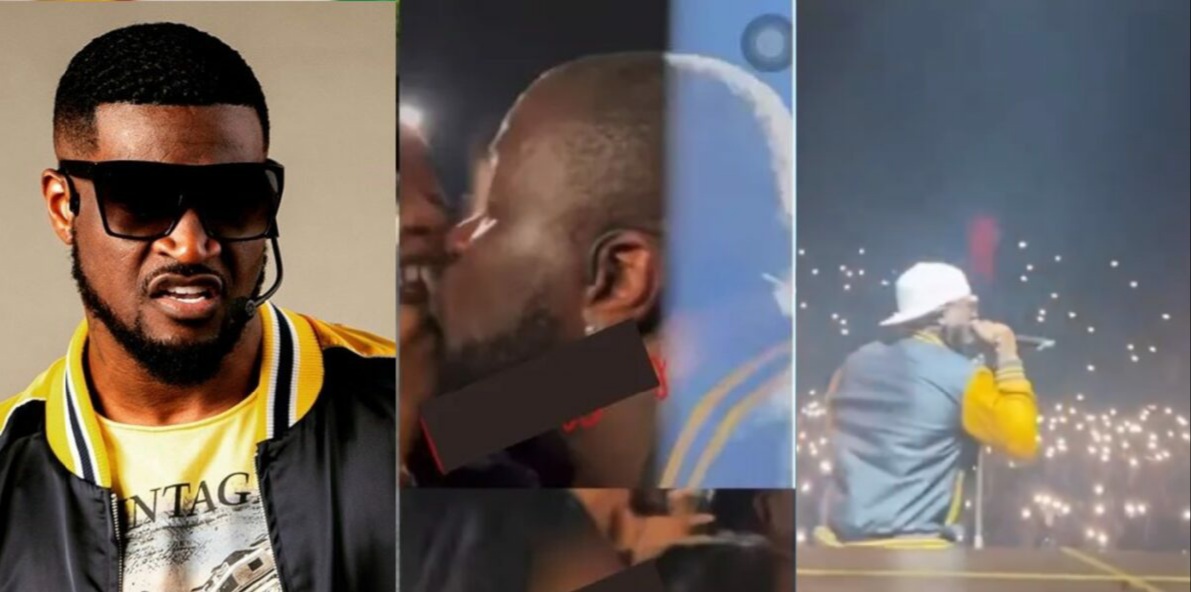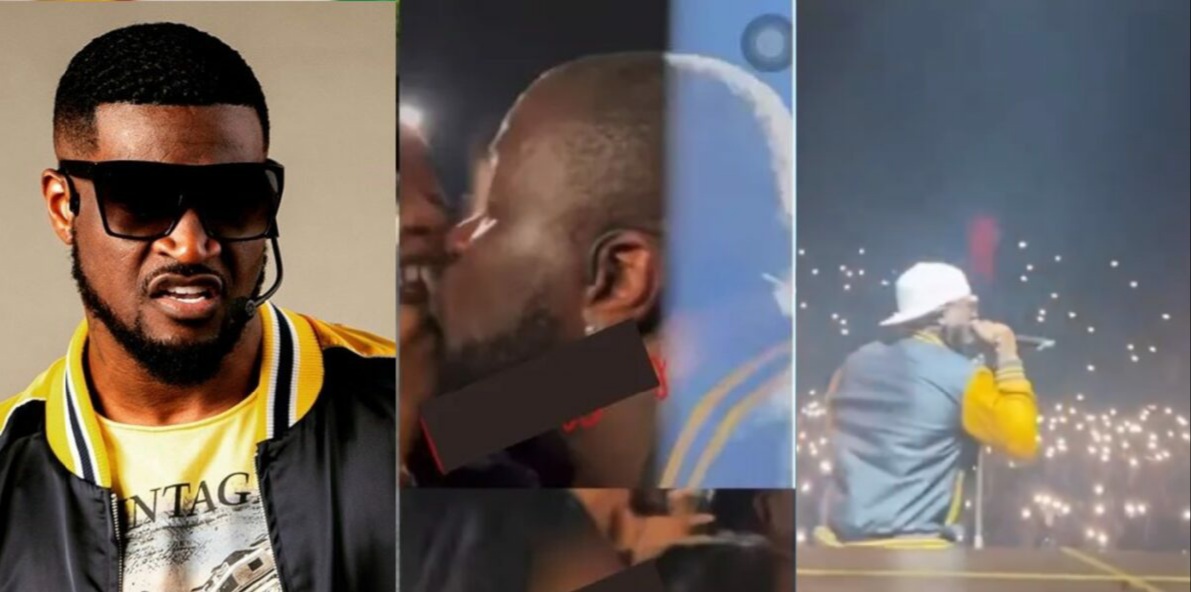 During a recent performance, Peter Okoye, an award-winning singer and one half of the popular Psquare duo, surprised his fans with his actions.
Peter Okoye, along with his twin brother, performed at the Psquare AFAS live event in Amsterdam, Netherlands on Saturday, May 6th, 2023.
During the event, Mr P was captured on video leaving the stage, moving towards the audience, and passionately kissing an excited fan. This footage has since gone viral.
Video below…
The video has garnered reactions from fans, with some drawing comparisons to his twin brother, while others deem the act as excessive and avoidable.
One Frankkofitgains wrote: "My inlaw always say, don't give the devil a chance, I'm sure Mr P wife no go like that thing. Just thinking loud, na so wahala dey take start".
One VitaminK wrote: 'I think say na musician u be when did u turn Peter the kisser😂 mouth wey be say u no no whether e clean".
Luckywise wrote: "Just imagine say the lady come slap you na waitin you go talk"