Burna Boy's dream comes through as his childhood hero, Usher pays him surprise visit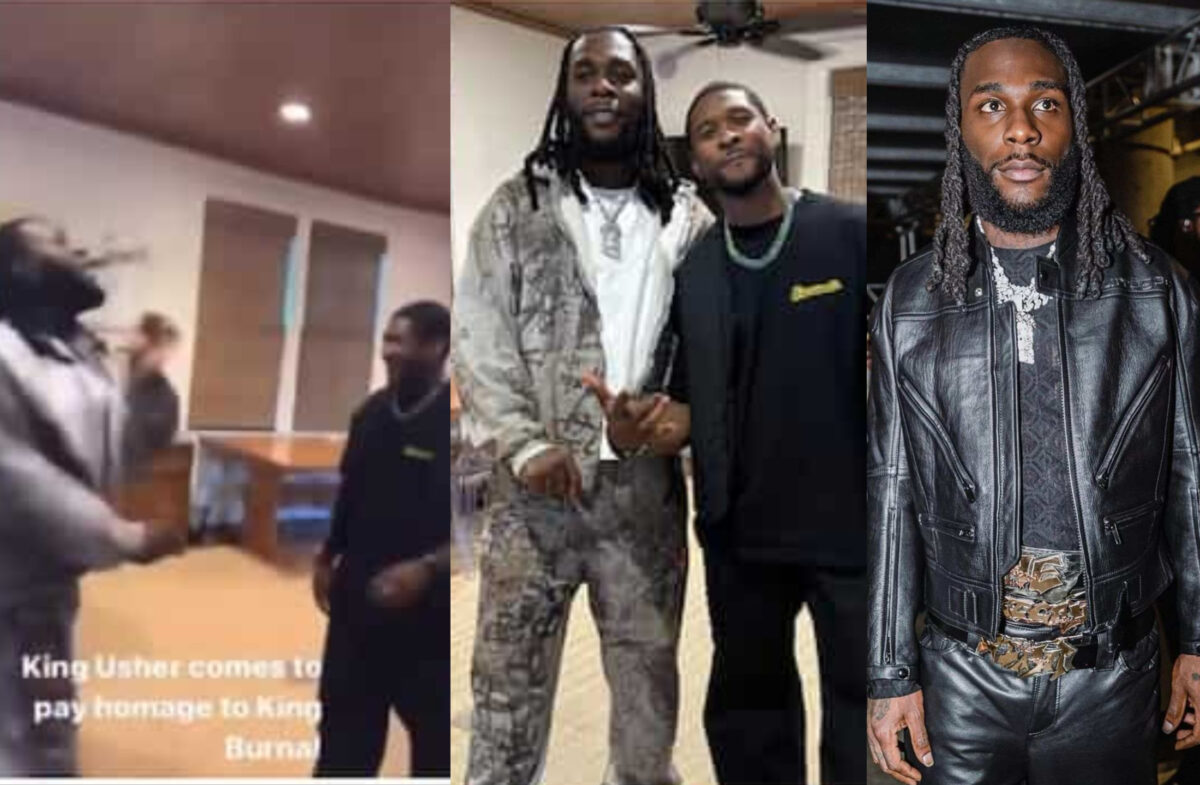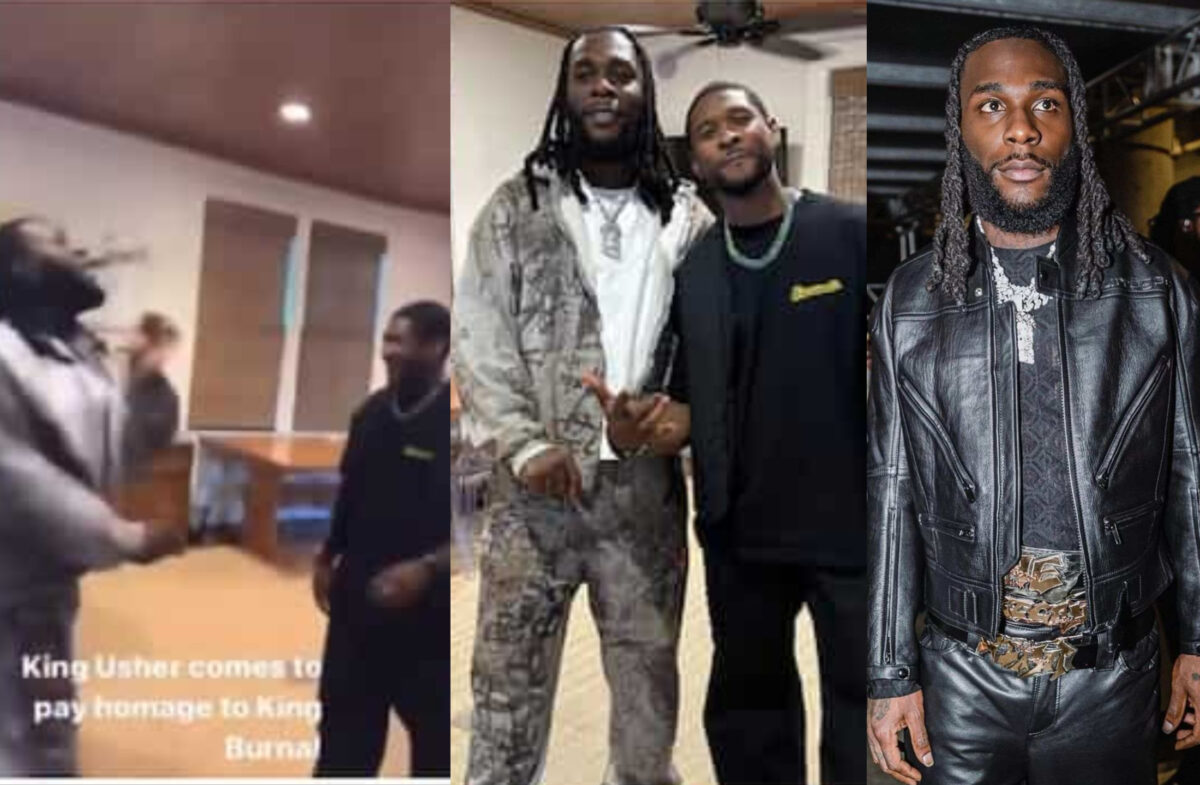 Grammy award-winning singer Damini Ogulu better known as Burna Boy, was star-struck after his childhood hero, Usher, recently paid him a visit.
A viral video has emerged online showing Burna Boy's exhilaration upon meeting Usher for the first time. The surprised singer was even caught trying to breakdance like his childhood hero.
During the video, Burna Boy was so overwhelmed with joy that he almost pulled out his chain, while Usher watched on with excitement.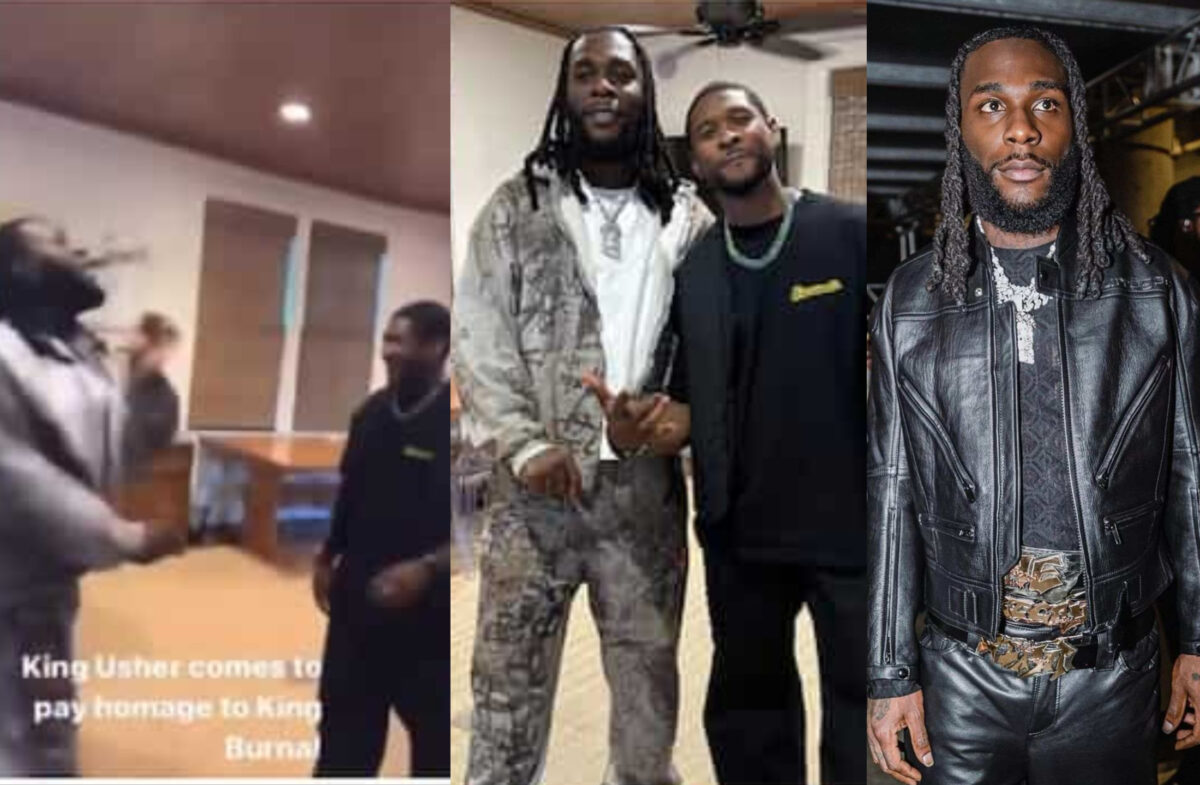 Burna Boy's admiration for American singer Usher is no secret, having been a fan since childhood. So when Usher surprised him with a visit, it was truly a dream come true for the Afrobeat superstar.