"Breast is not a private part in South Africa" – BBTitans Khosi spark reactions as she show her boobs
South Africa Bigbrother Titans housemate,
Khosi has elicited a massive reaction after she show her naked boobs.
Since the housemates won't stop entertaining the viewers, who are willing to keep watching and waiting for premium content, the reality TV show keeps rising its the popularity.
 
Even if Khosi, Yemi's estranged girlfriend, may not have done it on purpose, the exposure of her naked boobs has triggered a lot of reactions among fans and viewers of the show.
 
It's already known that Khosi, has been one of the most talked about housemate, and she is not slowing down anytime soon.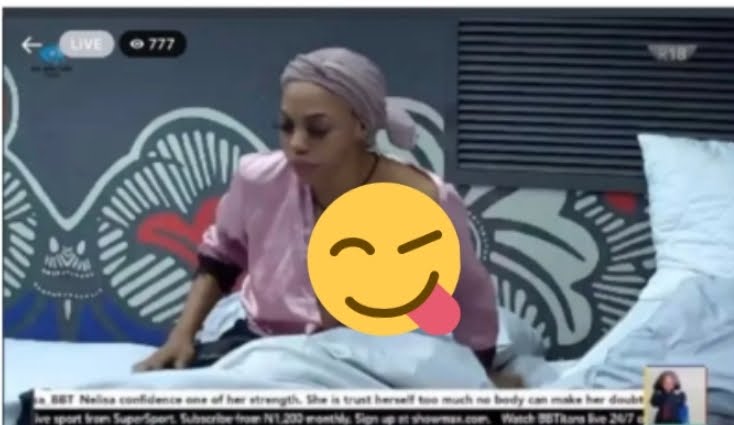 Some reactions seen were;
 
Emmy Lambo:
"Br£ast is not a private part in South Africa".
Homachee wrote:
"Cover that br£ast Khosi".
 
Silent lover wrote:
"This South Africans and [email protected] sef".